Hi, I'm John and these are my candid musings on life and leading a distributed-first, venture-backed startup in San Francisco. Subscribe [ brain.みんな ], , stay woke (my YouTubes) and enjoy.
one day at a time.
Hello friends.

I'm literally sitting here in front of my fireplace in the pajamas that I woke up in (why change?) and trying to summon the strength to write anything meaningful to all of you on this Thanksgiving Day.

See: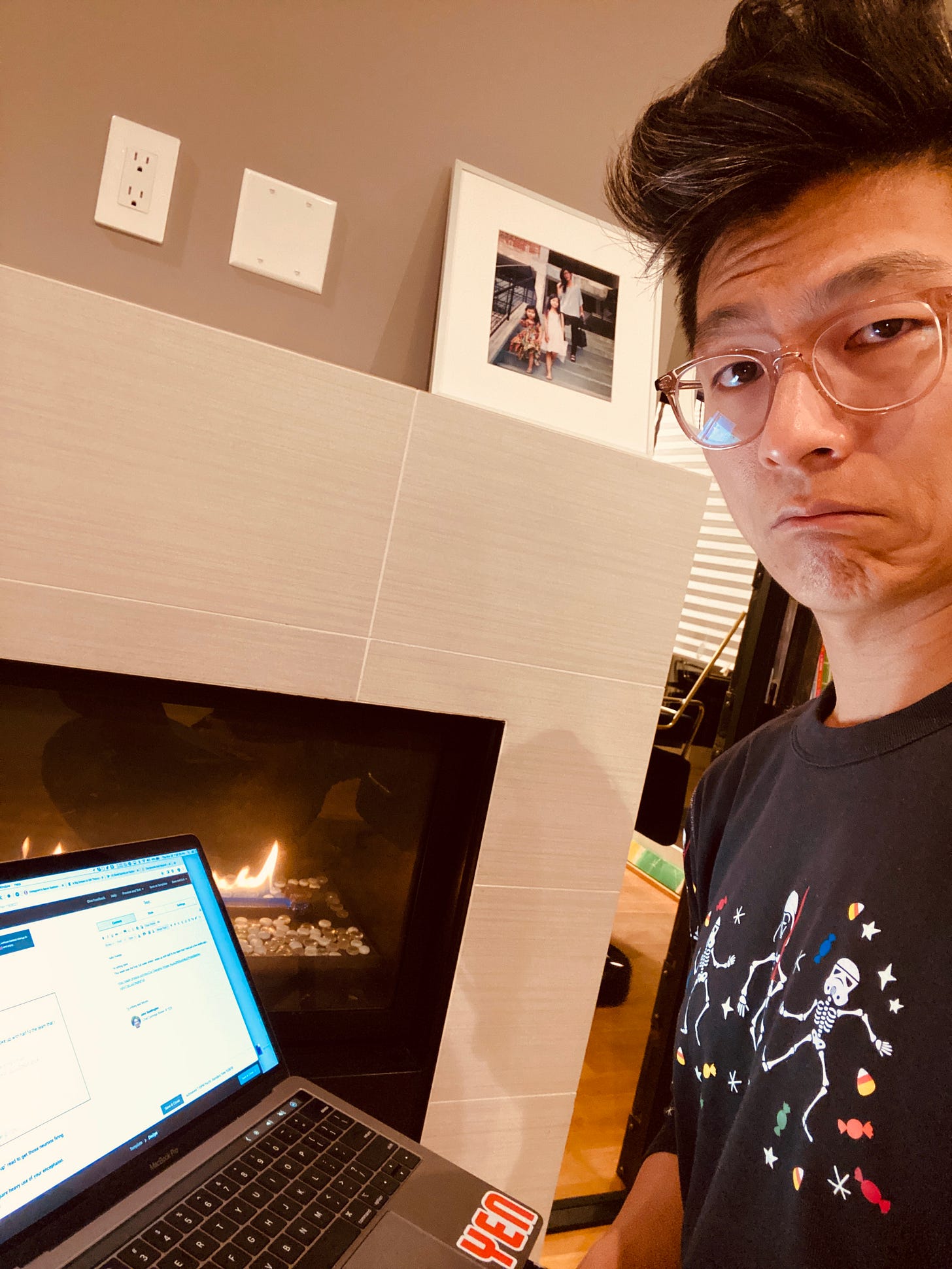 Hey, I wasn't kidding.

The reality is that last week . This week, so far, hasn't been much better. In fact, perhaps even worse.

But don't get me wrong... life isn't bad right now because of misfortune or pain or significant, unexpected hardship... rather, it's been tough because of heartache. ... ... I just don't like saying "goodbye" to my friends, that's all.

You see, changing the company's direction meant that I would have to trim back the size of team and that's simply the worst. My only consolation is the reality that I made these decisions the moment that I had clarity about it, not hesitating to do the right thing.

But the hard thing about hard things... is that they are hard.

"Starting over" is exactly what it sounds like: Starting over.

It only goes up from here. Love you all. Grateful.

To infinity and bitcoin.


John Saddington
Chief Cartridge Blower @ YEN
The "i just woke up" read to get those neurons firing.
Recent
This may require heavy use of your encephalon.
A #longread
What the "cool kids" are talking about — stay woke.
Building
Ask Me Anything! Just "reply" directly (or click the airplane)!
Got a burning question or feedback for me? I'd love it! I may even share our convo in the next update (with your permission, of course)!