Hey friends,
Has it already been a week? Fuck… FUCK! I can't believe it. But, it's true. We are all at the very end of this week and we have now found ourselves squarely in the second-half of 2020.
Let's hope the back-half of this year isn't as stupid as the first-half! 🤣 … 😢
I've got a bit of a rhythm, now, with my new office space and you can see the progression in a growing thread on Twitter. And, I've been effectively counting the days of living in this new house from that first tweet.
I won't lie — it feels like we've been living here for a month (if not more) — my 9-year old, in a fit of rage, yelled my sentiment the other night as she attempted to crush the ground beneath her in anger:
I'M SO BORED!! WE'VE BEEN HERE FOR A MONTH ALREADY AND THERE'S NOTHING TO DO!!
Okay, sweety… ¯\_(ツ)_/¯
Exactly.
The only way I've managed to stay sane is making small, incremental improvements in the very few areas that I "manage" and "control" — although, these feelings may be manufactured lies since my wife has executive privilege on 💯. So, whatthefuck.
But as you and I both know, our startups are the same thing — small, incremental improvements every… single… day. In fact, when I first started YEN I told my team (and community!) that this was THE METRIC by-which we would all be graded on in terms of our collective success: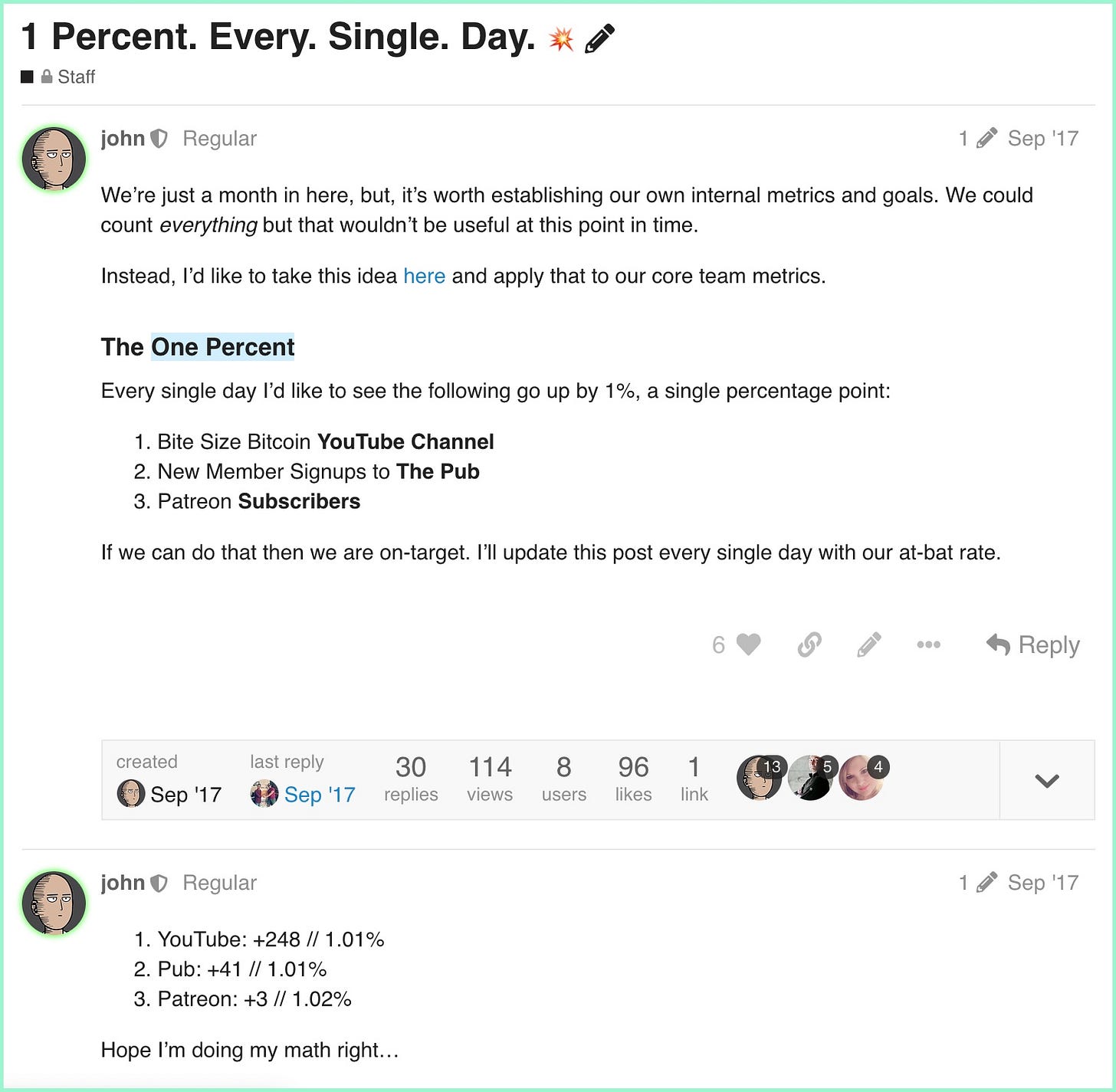 And then we started counting…
… and we haven't stopped.
john